Cincinnati/Dayton Ohio
Nondenominational Wedding Officiant
Ordained & Licensed
When you want someone to care as much as you!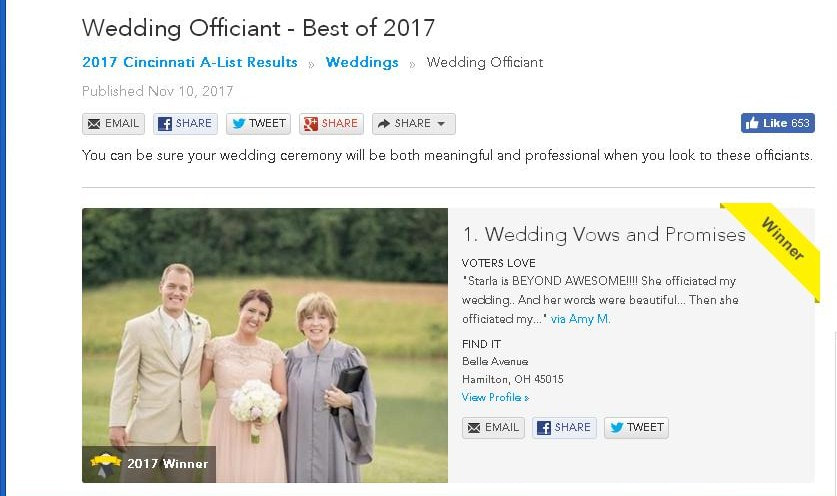 Photo by Jeff Shaffer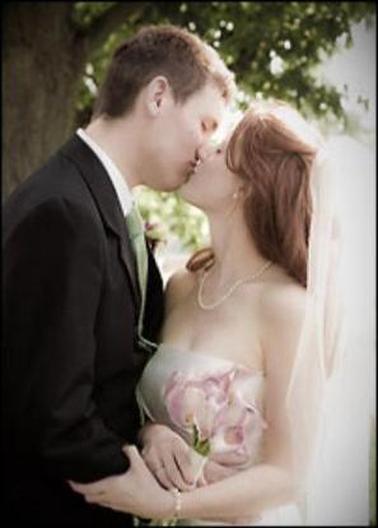 You have arrived here because it is time to think about your wedding ceremony!
While there is nothing wrong in wanting to "get to the party", your ceremony is a solemn occasion that should be savored & wonderfully remembered every bit as much (& maybe more) as your reception.

No matter your background or beliefs, the basics are the same; you stand before one another in the presence of family & friends & pledge to spend your lives together. But that doesn't mean that your ceremony should be like everyone else's!
Whatever style wedding you have chosen, together we tailor the ceremony making sure it includes elements that reflect you as a couple, whether you desire the unity candle or your beloved pet serving as the ring bearer.
And your ceremony should unfold exactly as you envision!
---
So wherever you've decided to have your ceremony - whether you've decided to have a large wedding or small, simple or elaborate, choosing me, you can have a stress-free ceremony and one that you & your guests will truly enjoy!
Hundreds of couples share the joy of happy memories of their wedding day & the thrill of being part of this once-in-a-lifetime event in a couple's life continues still today.
You can't see all that I do. It's not like looking at a photographer's photos, tasting cakes or trying on gorgeous shoes. But you will know, after the fact, if an officiant hasn't done their job well. It's like the oil in your car, you don't think much about it until the damage is done. Am I perfect? Not by any stretch. But after 15 years of weddings, I still strive for a level of excellence to make your ceremony spectacular!
Please look around. If you have any questions, feel free to ask. There is also info on the
FAQ
page as well as the
Fees/Contact
page. Email, call, text or use the form on the Fees/Contact page for a no-obligation consultation.
And as always, I look forward to meeting & working with you!
Sincerely,
Starla Clooney
Dear Reverend Clooney, I attended the wedding of G & L last evening in Cincinnati. I just wanted you to know that I thought it was the most beautiful ceremony I have ever attended. It was clearly not a traditional religious ceremony, but a wonderful expression of what a marriage should be. Thank you for such an aspiring beginning for a delightful young couple. Sincerely, Denise L.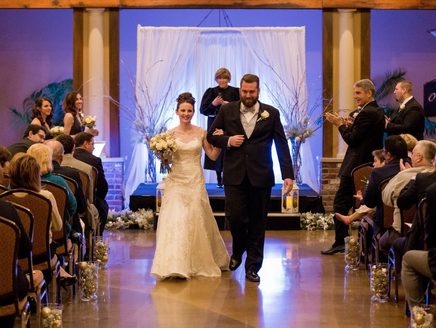 Starla, I appreciate everything you did that day. It was a beautiful ceremony & I could not have asked for a better person to marry us. I'm so happy we chose you to do it! I will certainly recommend you to anyone! We were very pleased with everything & I cannot thank you enough! You were the only person we hired that didn't disappoint. Thank you again! Photo by Adam & Keli
---
Thanks Starla! We really did receive so many wonderful compliments about the ceremony. Everyone loved your writing, they thought it was so emotional, simple but also so intricate and well thought out at the same time. We really loved working with you as well and we are so so glad we chose you to officiate!​ - Laura & Zach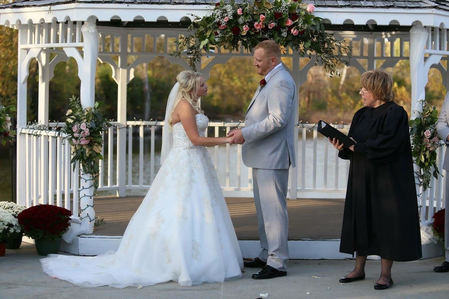 Thanks Starla!!! The ceremony was so amazing! It was everything I hoped for, and none of it would have been possible without you. You did an amazing job! I had so many compliments afterwards on how good the ceremony was. Thanks again so much!
​

---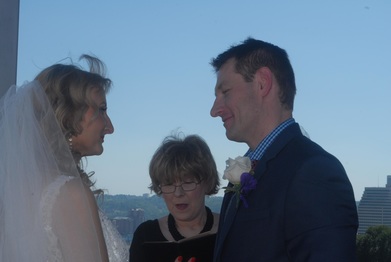 My name is Starla & I perform weddings throughout Ohio, Kentucky, & Indiana. If you have been searching for an officiant to help make your ceremony all that you imagine, then you have come to the right place!



---
I will work with you & ask you things you may not have thought about. You may have particular circumstances that need to be addressed. Together we find a comfortable solution so that your ceremony will go as smoothly as possible amidst the uncontrollable human factor. You have spent countless hours & much money planning this once-in-a-lifetime event. I hope you'll agree that the main event deserves a little attention.
Questions? Call or text - 513-253-9379
Some of the places where I have performed ceremonies
You will find them here -
Venues & Love Notes
Wedding Officiants are not supported by religious or other organization.
We are independent professionals.